Launching June 14th!
The Chamber's Leadership 360 program provides a facilitated sounding board for business owners and leaders to present timely issues for structured group analysis and coaching.  Program allows participants to tap into collective experience and wisdom while processing a key decision. Cohort members will gain insight on relatable issues while building a trusted network of advisors and develop knowledge of new companies and industries. Each cohort is limited to 12 business owners or leaders from small to medium size companies, who meet twice per month for six months and discuss significant business, human resource and personal decisions.
Leadership 360 requires participation in at least 10 of twelve 90 minute sessions from June 14 through mid-November, twice per month from 8:30 – 10:00 am. Meetings will take place in the board room at Birdi Golf. Pastries and coffee will be served.
About The Facilitator
Suzanne brings 30 years of experience in coaching and organizational development to her role as President of Abeo Consulting Group. Couple this with her passion for helping people love their work, and she will lead the growth and development of our Leadership 360 cohort. She has successfully facilitated cohort-learning programs for seasoned business leaders in a variety of industries including retail, healthcare, technology, manufacturing and financial services.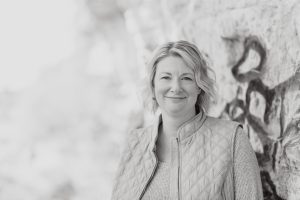 Thank you to Birdi Golf for sponsoring the meeting location.