Connect: Professional Networking Beyond Lead Sharing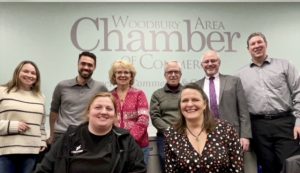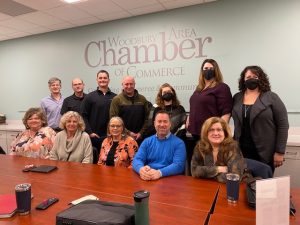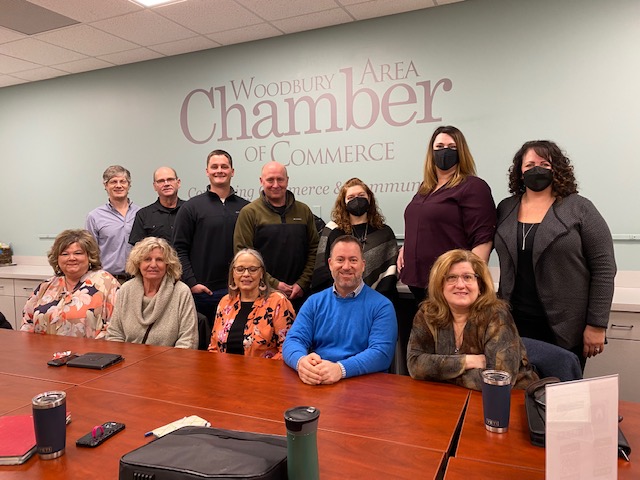 Connect is an exciting chamber networking opportunity for members that enhance professional connections with non-competing business leaders in our community. New groups typically begin in January and June and meet twice/month for six months. Group members determine day and time.
Interested in joining a Connect group? Complete and submit this application and you will be assigned to a group launching soon. CLICK HERE FOR APPLICATION
Application will be used to match participants in a group with similar objectives. The meetings will have a facilitator and an educational component, based upon the group request. Group size averages 10-12 people. Payment of $99/person is also required to participate--please click blue register button and pay via credit card online.
Email completed application to laurie@woodburychamber.org.
TESTIMONIALS:
"I can attest this is a great forum to learn more about our great businesses in the community and expand relationships! John Fahey, Great Planes Windows and Doors.
"I would encourage anyone who has a local business to join a Connect group! The groups are small so we really get a chance to get to know each person personally, their business and what helps them achieve their goals. It is more than just networking, it is sharing ideas so that we all can benefit. I can already tell that I am going to build some long term relationships via this group," said Nicole Hanselman, Owner of Board & Brush Creative Studio, Woodbury.
"Connect provides a great opportunity to establish authentic relationships with other members of the Woodbury Chamber. It's a great way to establish authentic personal and professional relationships with local businesses. I've already learned some great tips and tricks to improve productivity," said Elizabeth Neyens Attorney at Law at Neyens Law PLLC.
"Connect has been a great way to bond with other Woodbury Chamber businesses on a personal level.  I have gained a deeper understanding of what each business has to offer and how we can assist one another.  When we meet biweekly, you never know what we will learn about each other - personally and professionally!  It is a great opportunity to share skills such as time management, digital marketing, resources, social media, etc. to help us flourish even more with our businesses.  I am grateful to be a part of such a wonderful and inspirational group!" said Caroline Cadalbert, Marketing Director at Boulder Ponds Senior Living.
"The Chamber Connect Group is the best networking tool I have found! It has allowed me to make meaningful connections with people who then introduce me to more people! I'm always a bit uncomfortable going to networking events where I will walk into a room full of people I don't know, but today I attended the Chamber Lunch and Learn and realized I knew multiple people.  It is so fun to see this "spider-web" of connections slowly grow!"
--Crystal Bakker, Bridgeman's Ice Cream Parlor